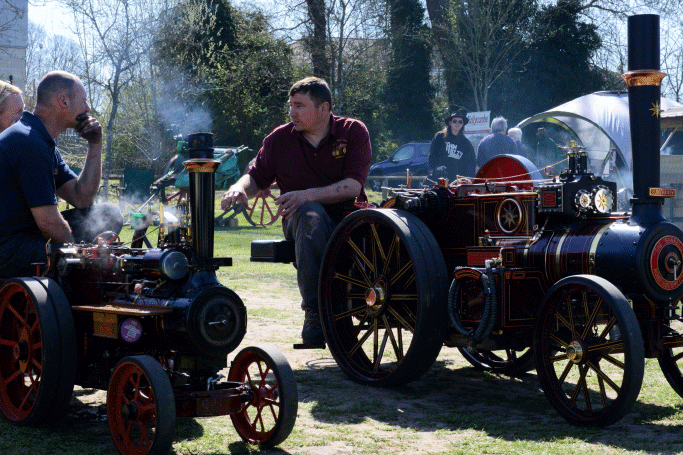 Miniature Steam Gala 7th and 8th April 2018 Cancelled
Unfortunately, at the moment our 'show ground' field at the Viables Craft Centre does not look anything like the dry ground in warmth and sunshine shown in the picture above. So it is with great regret, but concern for safety, that the club has had to make the decision to CANCEL the Miniature Steam Gala on 7th and 8th April 2018.
We would like to apologise to everyone who had made plans to join us. We will try to find another date so that we can run the event later in the year.